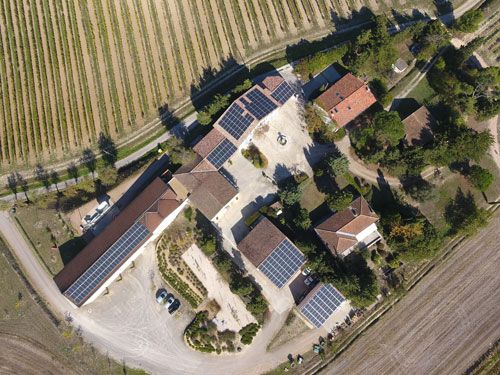 A sustainable approach
The Domaine La Louvière is conscious of its responsibilities towards our environment, whilst striving to produce the best possible wines. This is why we are committed to employing strict organic practices within our production in order to produce some of the best quality organic AOP Malepère and IPG Pays d'Oc wines you'll find.
All our red and rosé wines have already obtained the AB certification to prove our engagement to natural practices. We anticipate that the whites will follow suit soon.
Ecosystem optimisation
Not only does the Domaine La Louvière abstain from using chemical fertilisers and pesticides, we also use natural remedies to bring life back to the soil and encourage bio-diversity. We have our own onsite worm farm and insect hotels, for instance, and make use of Effective Micro-organisms (EM) which bring a natural and healthy balance to the soil system.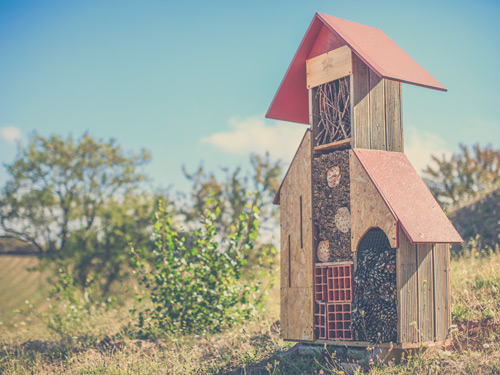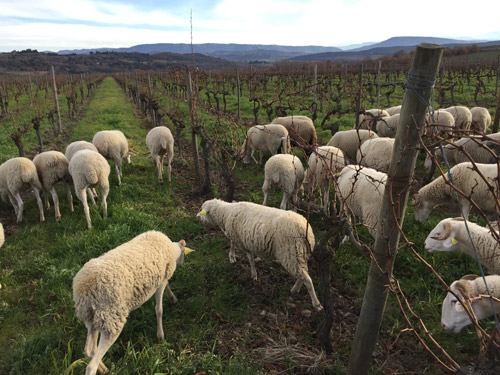 Efficient use of water and the sun
Our ecological commitments don't stop there either. We are also extremely careful with our use of water. We recycle this valuable resource wherever possible and use flow restrictors in all of our water outlets to ensure we don't use more than we really need. To round everything off, our winery is equipped with solar panels to gain as much energy as possible from the 300 days of sunshine we are blessed with in the Languedoc each year.