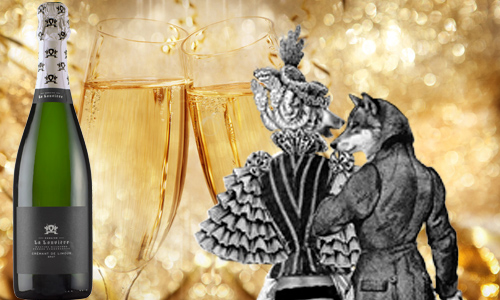 According to legend, Blanquette de Limoux was the world's premier sparkling wine, centuries before sparkling Champagne wines were commercialised.
It is widely believed that the Blanquette (meaning the small white) was first discovered by monks in the Abbey of Saint Hillaire, just north of Limoux, in 1531 and was one of the first wines in the Languedoc to be given AOC status in 1938.
Like in Champagne, the chalky terrain around the rustic market town of Limoux is ideal for growing white wines, whilst the climate in the foothills of the Pyrenees is slightly cooler than other areas of the Languedoc and protected from Mediterranean influences.
The Mauzac grape
The refreshing and rustic taste of the Blanquette owes much to the traditional Mauzac grape variety. Whilst the ancestral method insists on the exclusive use of this ancient and rare variety, modern day Blanquettes are permitted to restrict Mauzac to 90%, complementing it with Chardonnay and /or Chenin Blanc. Like Champagne, Limoux is produced using La Méthode Traditionnelle.
Domaine La Louvière's Blanquette de Limoux is made up of Mauzac and Chardonnay.
Crémant de Limoux
The relatively recent AOP Crémant de Limoux appellation is less restrictive than that of the Blanquette, offering wine producers more creativity. Crémants still must use Mauzac, but only between 10 and 20% of the total.
The main grape variety for Crémant de Limoux is Chardonnay (up to 70%), followed by Chenin Blanc (20-40%). Wine producers, can also use up to 10% Pinot Noir, which is the case with Domaine La Louvière's Crémants.